FOR IMMEDIATE RELEASE: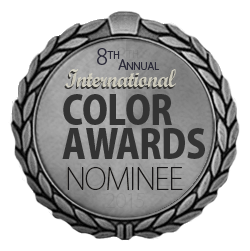 INTERNATIONAL COLOR AWARDS HONORS PHOTOGRAPHER Antje Bormann FROM United Kingdom
LOS ANGELES (21 April 2015) - (Amateur) photographer Antje Bormann of United Kingdom was presented with the 8th Annual International Color Awards Nominee title in the categories of Wildlife and Photojournalism at a prestigious Nomination & Winners Photoshow webcast Saturday, April 18, 2015.
The live online gala was attended by over 8,000 photography fans around the globe who logged on to watch the climax of the industry's most important event for color photography.
8th Annual Jury members included captains of the industry from Christie's, Paris; Frieze Art Fair, London; DB Agency, Milan; Clair Galerie, Munich; Edinburgh Film Festival; Art Beatus Gallery, Hong Kong; Gup Magazine, Amsterdam; and Eyestorm, London who honored Color Masters with 541 coveted title awards in 33 categories.
"It is an incredible achievement to be selected among the best from the 7,358 entries we received this year," said Basil O'Brien, the awards Creative Director. "Antje's "Out of Proportion," an exceptional image entered in the Photojournalism category, represents contemporary color photography at its finest, and we're pleased to present her with the title of Nominee."
INTERNATIONAL COLOR AWARDS is the leading international award honoring excellence in color photography. This celebrated event shines a spotlight on the best professional and amateur photographers worldwide and honors the finest images with the highest achievements in color photography. www.colorawards.com
# # #
Contact: Antje Bormann
Telephone:
Email: [email protected]
Website: www.thepictureangle.com